Jiayan "Jenny" Shi is a Chicago-based documentary filmmaker and video journalist. She shoots, edits and produces stories about immigration, race and crime in Chicago for multiple local outlets. She is also working on several projects as a researcher, digital content editor and translator including the ITVS-funded web series "Pulling The Thread", PBS co-produced digital campaign "Veterans Coming Home" and the 2019 Sundance award-winning documentary "American Factory". Before Shi came to the U.S., she worked with China Central Television (CCTV) and Shanghai Media Group (SMG), helping produce investigative TV programs and a political TV documentary. Jenny is a graduate of Kartemquin's Diverse Voices In Docs program, a TFI Network alum and the winner of the Paley DocPitch Competition 2018. Jenny's work has won a Chicago College Emmy and earned a nomination for a Student Academy Award.
Brent E. Huffman is an award-winning director, writer and cinematographer of documentaries and television programs. His work ranges from documentaries aired on The Discovery Channel, The National Geographic Channel, NBC, CNN, PBS and Al Jazeera, to Sundance Film Festival premieres, to ethnographic films made for the China Exploration and Research Society. He has directed, produced, shot and edited short documentaries for online outlets like The New York Times, TIME, Salon, Huffington Post and PBS Arts. Most recently, Huffman completed the documentary Saving Mes Aynak about the fight to save Mes Aynak, a 5,000-year-old Buddhist site in Afghanistan, threatened by a Chinese copper mine. "Saving Mes Aynak" has won over thirty major awards, been translated in over twenty languages and has been broadcast on television in over fifty countries. The film premiered on Netflix in January 2017.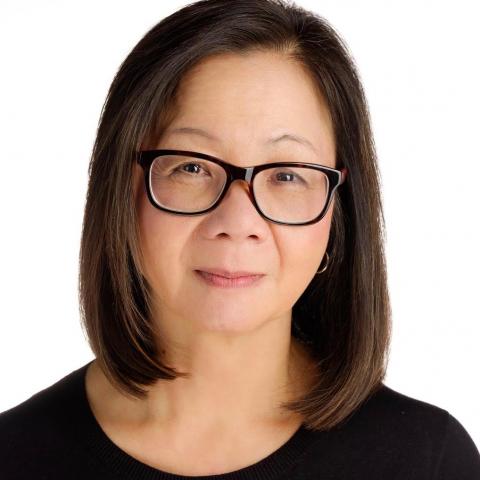 Academy Award nominated producer, Diane Quon, worked as a marketing executive for 17 years at NBC and at Paramount Pictures before moving back to her hometown of Chicago. Diane is producing multiple Kartemquin Films documentaries including: the Oscar and Emmy nominated, and Peabody and Sundance award-winning film, Minding the Gap directed by Bing Liu; Left-Handed Pianist along with Chicago Tribune arts critic Howard Reich, and co-directed by Leslie Simmer and Gordon Quinn; The Dilemma of Desire with Peabody Award-winning director Maria Finitzo; and Finding Yingying with director Jiayan "Jenny" Shi. She is also producing the feature documentary Down a Dark Stairwell directed by Ursula Liang. Diane is a 2017/2018 Film Independent Fellow, 2019 Sundance Creative Producer Fellow and 2019 IFP Cannes Producer Fellow. She is also developing a fiction film based on a New York Times best-selling book, Hotel on the Corner of Bitter and Sweet.
John Farbrother is an award-winning editor whose work has aired on Discovery, History Channel, National Geographic, and CNBC. John's first feature documentary, Siskel/Jacobs' Louder Than a Bomb, won the Humanitas Prize for Documentary was one of Roger Ebert's top 10 docs of 2011. His most recent work includes No Small Matter, a film about about the power and potential impact of early childhood education, and the 2018 Oscar-nominated documentary, Abacus: Small Enough to Jail. Among his other editing credits are numerous documentary shorts and short films, including Steve James' The Value of Work, part of the 2014 Cynopsis Social Good Award-winning web series, We The Economy.
Shilin Sun has been directing and producing music videos, short films and commercials at the University of Illinois at Urbana Champaign, where he acquired four years of filmmaking experience and attained his BS in Physics. To deepen his artistic and technical expertise, he joined the Film Production MFA program at ArtCenter College of Design in 2018. Having grown up immersed in both traditional and modern Chinese culture, Shilin is particularly interested in the social forces that have accompanied the drastic cultural, societal, and economic changes around the developing countries.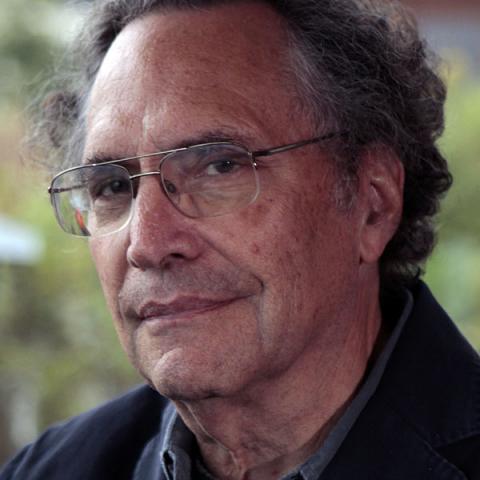 Gordon is the Artistic and co-founder of Kartemquin Films, where over the past 50 years he has helped hundreds of documentary filmmakers advance their projects forward and been a leading champion of the rights of all documentary filmmakers. He is the 2015 recipient of the International Documentary Association Career Achievement Award and was a key leader in creating the Documentary Filmmakers Statement of Best Practices in Fair Use. His credits as director and producer include films as diverse and essential as Inquiring Nuns (1966), Golub (1988), and A Good Man (2011), and as executive producer include Academy-Award nominated Hoop Dreams (1994), and the Emmy Award-winning The Interrupters (2011), The Trials of Muhammad Ali (2013), The Homestretch (2014), and Life Itself (2014), and the acclaimed limited series The New Americans (2003) and Hard Earned (2015).
About Kartemquin
Sparking democracy through documentary since 1966, Kartemquin is a collaborative community that empowers documentary makers who create stories that foster a more engaged and just society.
Kartemquin's films have received three Academy Award® nominations and won many more major prizes, including six Emmys® and two Peabody Awards. Recognized as a leading advocate for independent public media, Kartemquin has helped hundreds of artists via its filmmaker development programs and championing of documentary.
Kartemquin is a 501(c)3 not-for-profit organization based in Chicago.
Yang is a Golden Globe and Emmy Award-winning producer with deep roots in China. She is best known for her collaboration with Steven Spielberg on EMPIRE OF THE SUN and as Executive Producer of THE JOY LUCK CLUB and Producer of THE PEOPLE VS. LARRY FLYNT. Yang has developed dozens of other films with studios including The Walt Disney Studios, Columbia Pictures and Warner Brothers. Yang was recently named a Governor of the Academy of Motion Pictures, and serves on a number of its committees.Committed to fostering global understanding, Yang has been a long-standing member of the Committee of 100, an organization of the most prominent Chinese-Americans and is co-founder of the influential organization, GoldHouse, which boasts the most prominent Asians from Silicon Valley and Hollywood.
Since 2011, Kang has been the Executive Director of Asian Americans Advancing Justice | Chicago, an organization committed to bringing together the Asian American community, and empowering them to create change in their communities. AAAJ builds power through collective advocacy and organizing to achieve racial equity. Andy currently is a board member of the Illinois Coalition for Immigrant and Refugee Rights and serves as co-chair of the National Asian Pacific American Bar Association's immigration committee, and co-chair of Forefront's policy committee. He is also an advisory board member of the Korean American Bar Association of Chicago, a member of the Asian American advisory council of University of Illinois at Chicago and is an alumni of the University of Illinois at Urbana-Champaign.
Sorensen is the Associate Dean for Clinical Education and the Director of the Bluhm Legal Clinic at the Northwestern University School of Law. She previously worked within the law school's Center for International Human Rights, where her teaching and research interests included international criminal law, corruption, and health and human rights. In 2010, Professor Sorensen was appointed to the American Bar Association's Global Anti-Corruption Task Force. In 2015, Professor Sorensen was appointed to the American Bar Association's Center for Human Rights Working Group on Crimes Against Humanity. Sorensen is the co-author of Public Corruption and the Law: Cases and Materials. From 2003-2010, Sorensen was an Assistant U.S. Attorney in the U.S. Attorney's Office in Chicago, focusing on fraud and public corruption.
Xiaoli Zhou is an award-winning documentary director and producer who specializes in international journalism and documentaries about China. Zhou's work has aired on Netflix, The Discovery Channel, PBS and Al Jazeera, among many others. Her documentaries have screened at various film festivals around the world and her work has been honored by the Emmys, Foreign Press Association, American Women in Radio and Television, Asian American Journalists Association and Academy of Television Arts and Sciences. Most recently, Zhou has worked as a content advisor for the Emmy nominated and Sundance award-winning documentary American Factory; co-produced documentary film Saving Mes Aynak, which has won over 30 major awards and has been broadcast on television in over 50 countries; and co-produced the documentary short Utopia, Part 3: The World's Largest Shopping Mall that has aired on PBS and premiered at Sundance. Zhou also translated former Vice President Al Gore's global warming presentation, featured in the documentary film An Inconvenient Truth, for a Chinese audience.